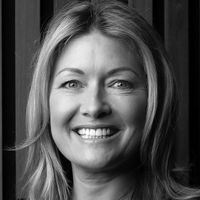 Newtown
357 Pakington Street, Newtown VIC 3220
My story
Heidi's success in real estate has resulted from exceptional customer service and a commitment to achieving the best results for each and every client.
Her willingness to listen carefully to her clients ensures that she is able to deliver a fresh and innovative marketing campaign that is strategically tailored to achieve outstanding results, every time.
Heidi's approach to real estate is one that involves honesty and transparency. She believes in providing her clients with a professional and personalised service. Fundamental to Heidi's success is the priority that she gives to building professional relationships with her clients. Heidi is tireless in spending time with her clients to clearly establish, and understand, their particular needs before setting about providing the absolute best of service. Heidi places enormous importance on then guiding her clients carefully through each stage of the sale process so that they are well informed, empowered and in control. She is extremely organised and committed to presenting appropriate campaigns aimed at capturing the very best results for your property.
Heidi has a genuine interest and passion for real estate. She provides sound and knowledgeable advice on the presentation of your property with strategically designed marketing campaigns, because she understands that the end result is defined by a combination of equally important components.
Heidi is fresh, friendly and personable, and quickly wins the confidence and professional respect of all her clients – both sellers and buyers. Her strong relationships with her clients are based on mutual respect and professional integrity that helps make the process of selling or buying your home in the Geelong area safe, successful and stress-free.